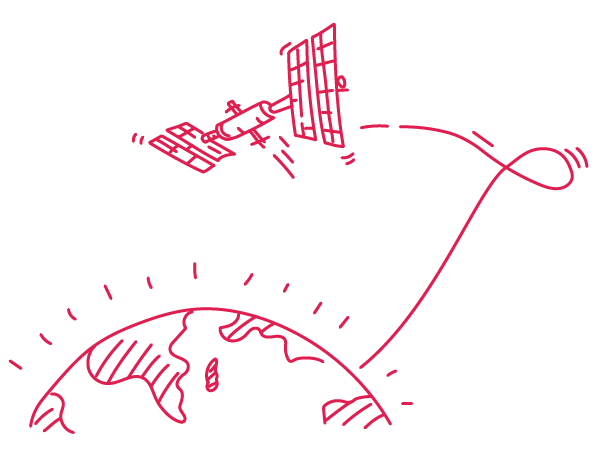 Rally your organisation and boost innovation with Nosco's cutting-edge, yet easy to use innovation platform. Bring your best ideas to life faster. Ideate, collaborate and incubate — all from a single platform.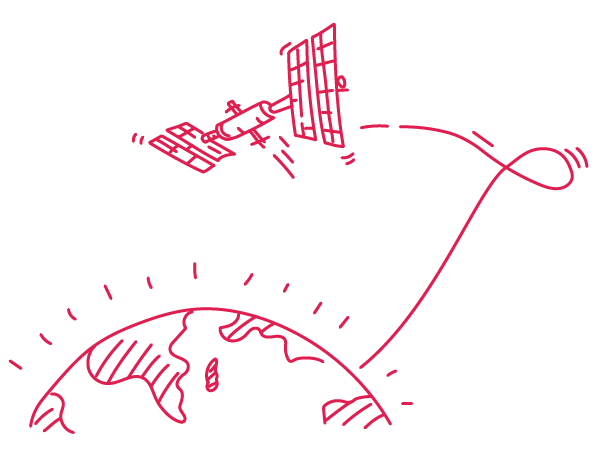 One place for all your innovation efforts. Idea campaign, open innovation, incubation project, you name it. The Nosco platform is here to support you.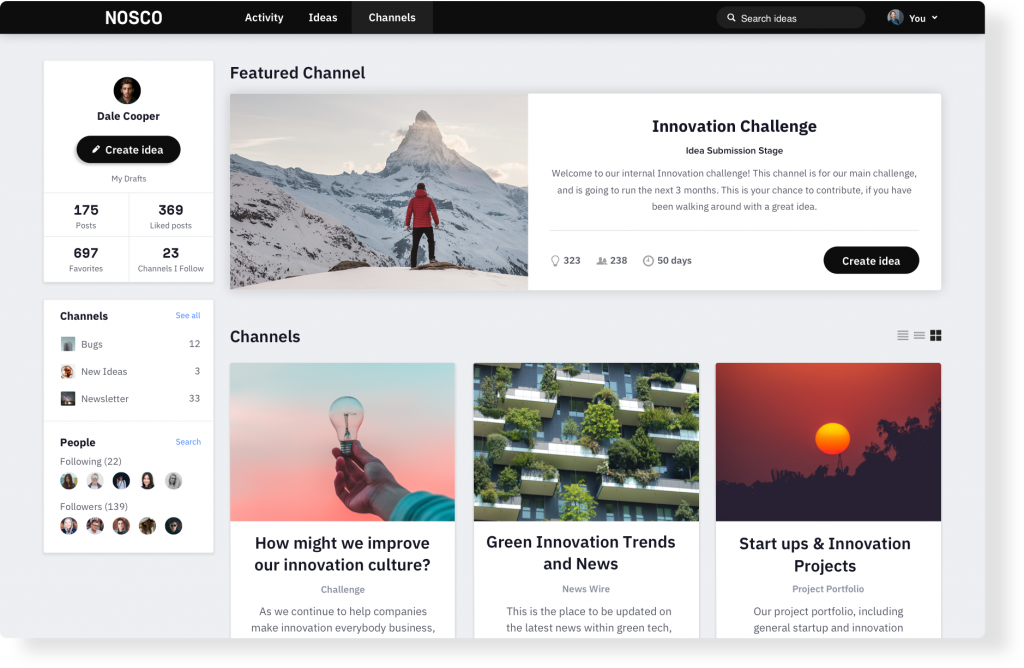 CATCH IDEAS THAT MAKE A DIFFERENCE
Guide your audience in creating high impact ideas. Use Nosco's best practice templates or create your own submission forms.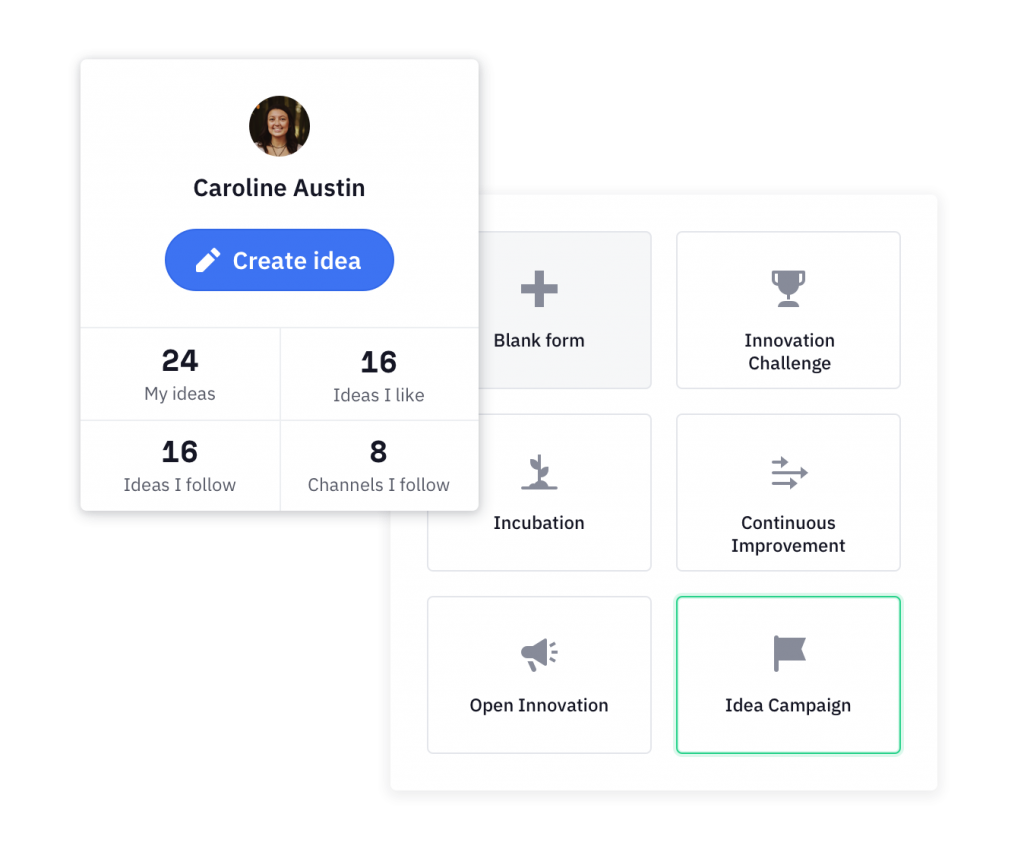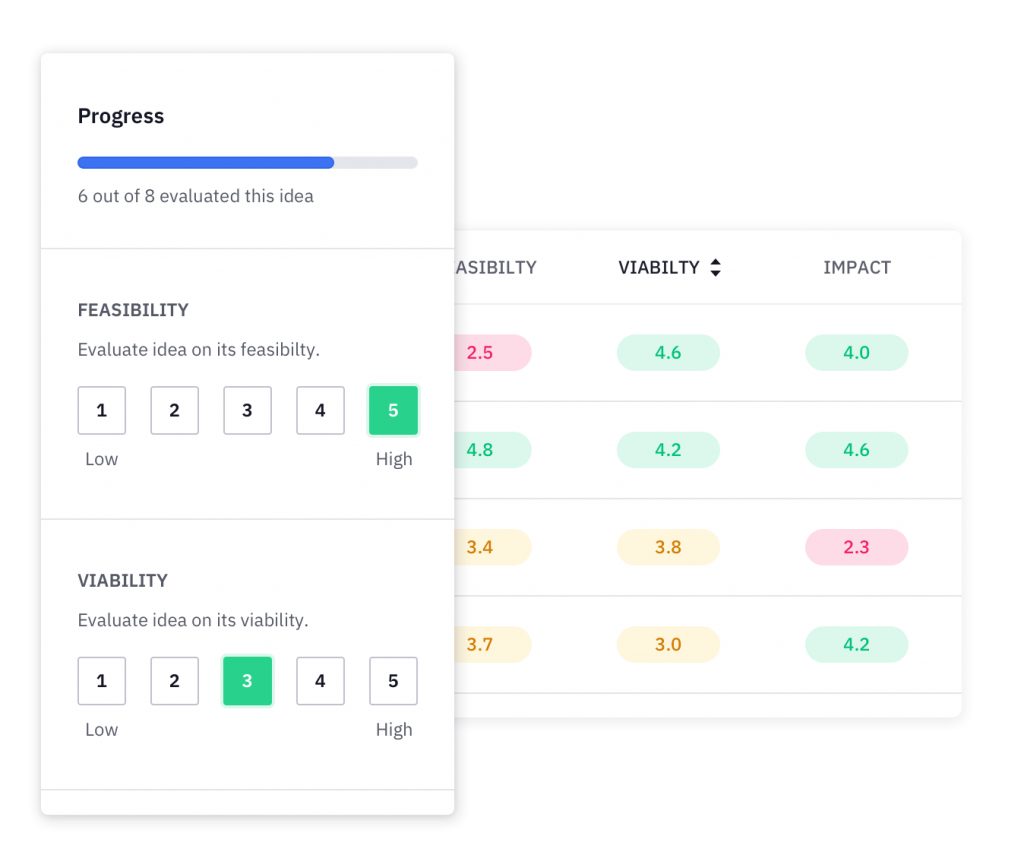 FIND THE BEST IDEAS IN NO TIME
Set up multiple evaluation gates, define evaluation criteria and distribute ideas to the right people to evaluate.
Break up silos and encourage cross organisational knowledge sharing and collaboration.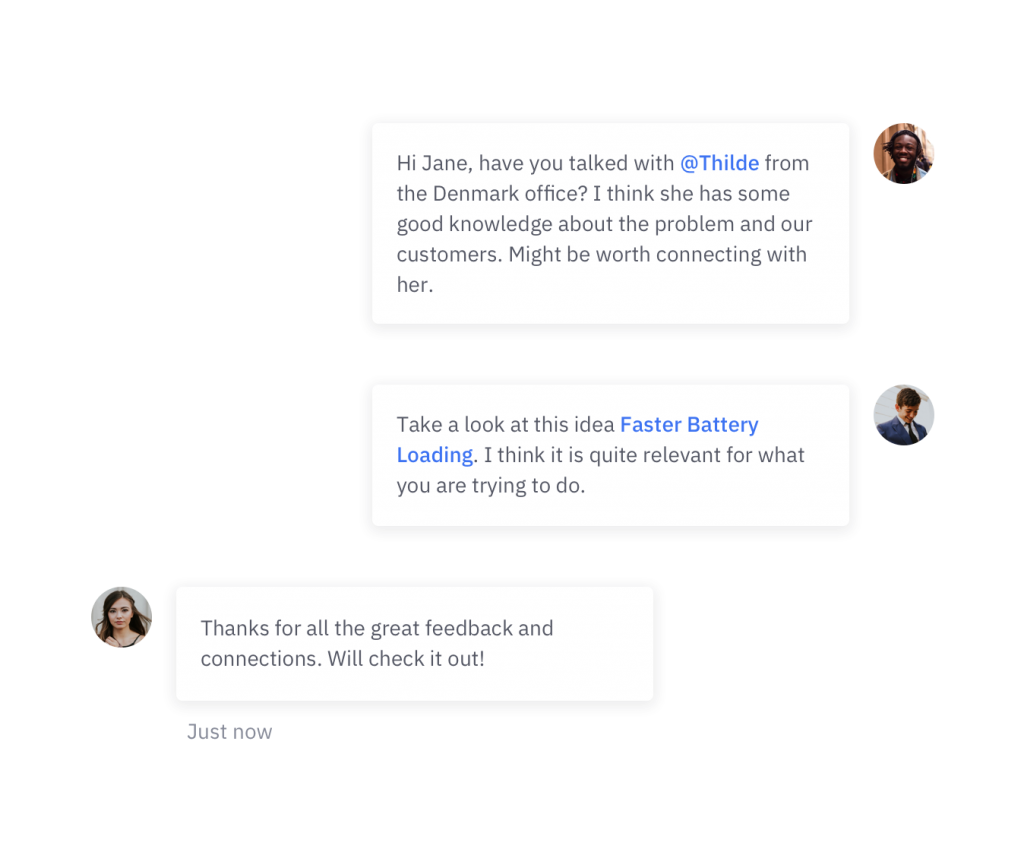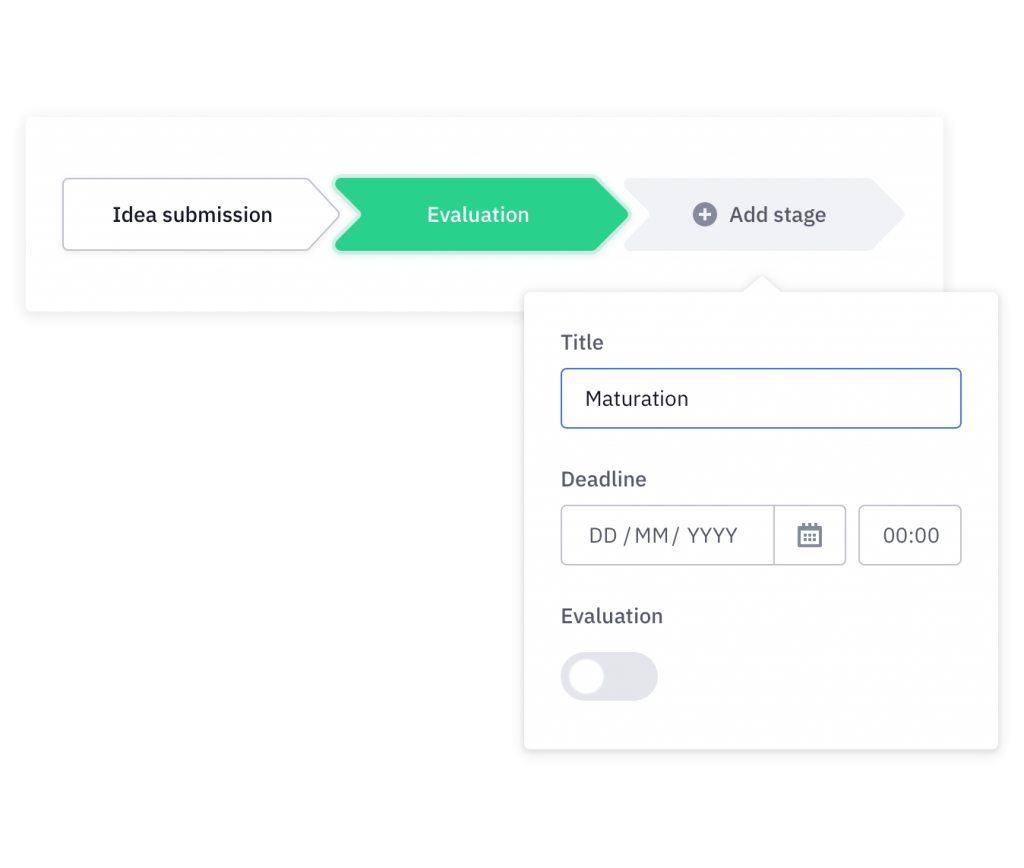 Use Nosco's best practices workflows to get ahead start or tailor it to your needs.
TRACK YOUR INNOVATION INITIATIVES
Get a full overview of your innovation initiatives, track progress and engagement over time and easily reactivate your target audience.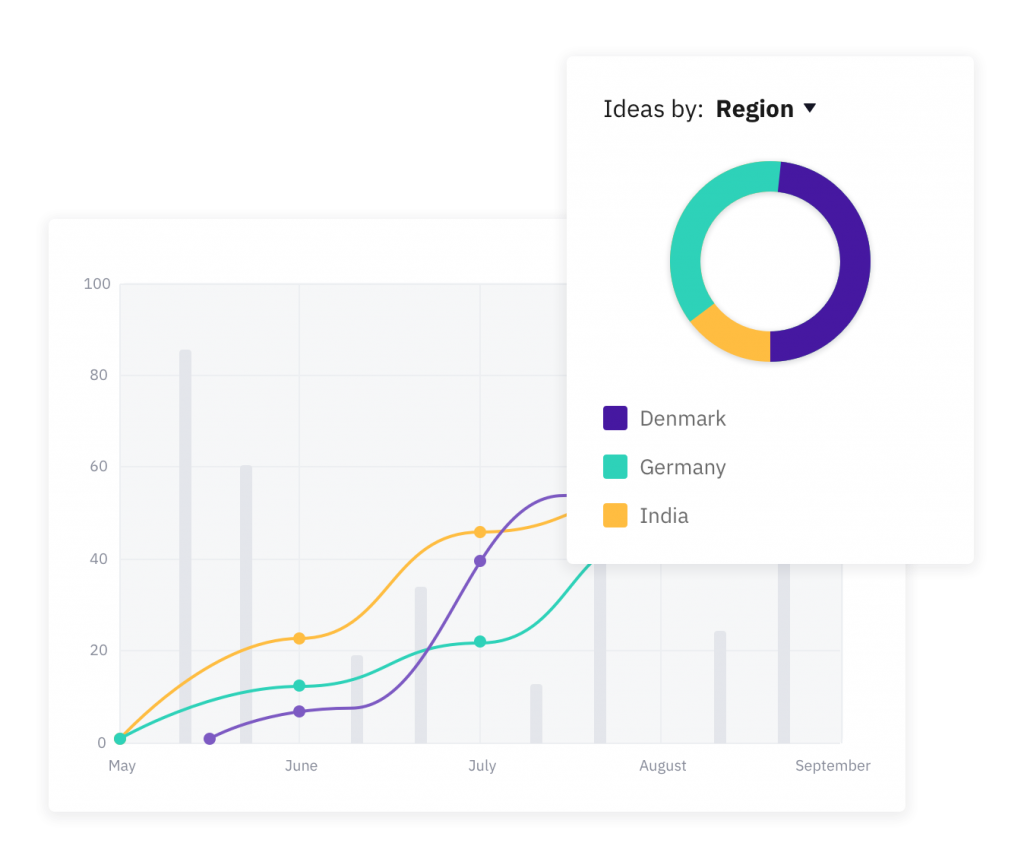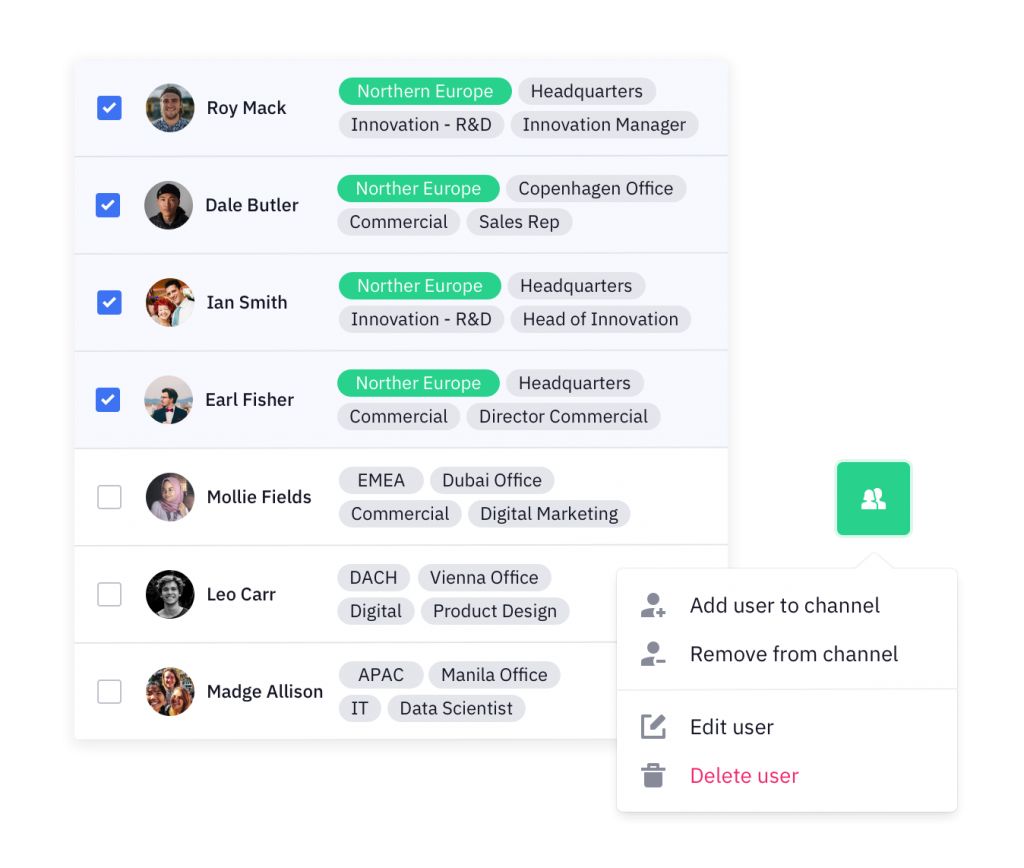 EFFICIENT IDEA & USER MANAGEMENT
Conveniently integrate with your Active Directory and use Nosco's built in features to speed up idea and user management.
Integrations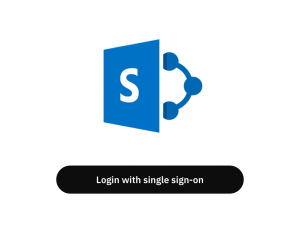 Easily create single sign-on with your Active Directory. Integrate with enterprise social networks like Sharepoint, IBM Connections, and Jive to achieve even higher user adoption of both platforms.
GDPR Compliant
Performance
SAAS or Hosted
Languages
Social Logins
"I'm not a systems person but I think I'm in love with this one. It is intuitive, easy and great to be able to see other peoples response."
Global Head of Diversity & Inclusion
Discover more about how our platform supports each service