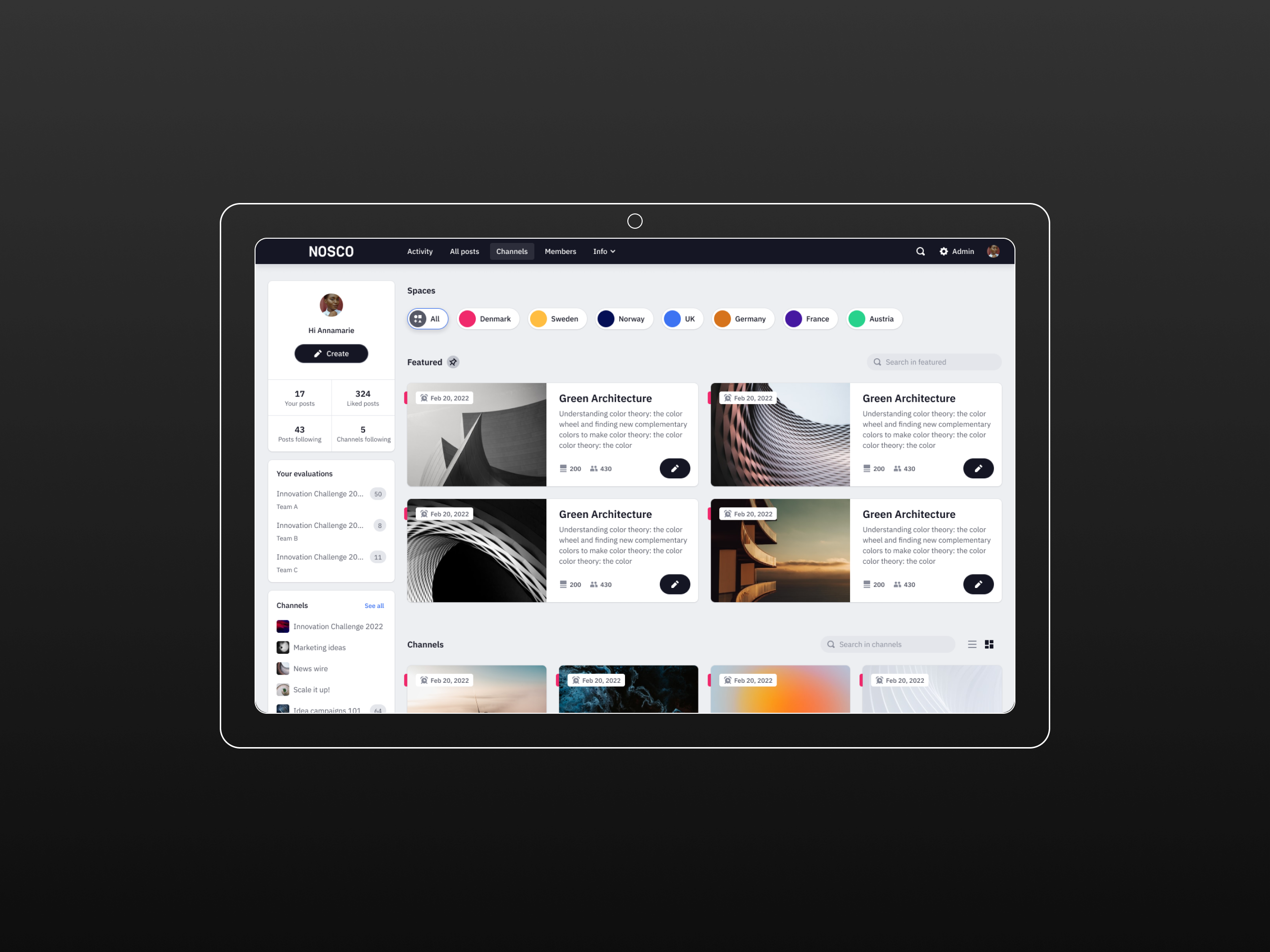 Innovation starts with connecting people
We met with Sebastian Cadell, COO and Partner at Nosco, to talk about how innovation platforms help organisations remove silos, flatten hierarchies and remove the distance between idea and decision making.
What potential can an innovation platform unlock in the innovation process?
At Nosco, we work with this rule of thumb that it's 80% about establishing a good process and 20% about the platform – in truth, you can't really do one without the other.
The platform definitely plays a role in terms of connecting people. The big challenge we see out there is that as companies succeed and grow larger, it becomes more and more difficult for them to be as innovative as they were on day one – in relative terms. What we're trying to do through our platform and the processes that we bring, is provide an overlay to the organisational model, both in terms of processes and systems to help counter some of the silo effects of a large organisation.

What are the core principles of the Nosco platform?
Nosco, as a business, is about broadening innovation and making innovation everybody's business. As you grow, what often happens is that you don't involve people to the same extent in innovation. That means you're not using the full innovation potential across the organisation. You have people close to the customers that are seeing things and getting ideas but they are "isolated" from the people in the product development organisation who may be sitting in a different country or a different part of the organisation.
"These silos mean that the eyes and ears are no longer connected to the decision making power and the brains."
Just to steal a good old tagline from Nokia it's about connecting people.
Therefore, our platform's core principle is to help remove silos. It's about flattening the hierarchies, reducing the distance between idea and decision making and improving the ability to execute on that idea.
Moreover, Nosco is about keeping things simple and keeping things real. If you look at it, innovation is in some ways brutally simple. It's very, very different from business as usual. That is why a lot of large organisations fail at it. Therefore, the systems that you build have to be brutally simple as well so that they don't get in the way of innovation. It should not be like getting into the cockpit of a plane and you're spending more time trying to figure out where all of the features are than actually doing what's needed to succeed with innovation.

How do you work to continuously improve the platform?
One of the big benefits is that we have both, a consulting and a software business. This means that we are extremely close to our customers in terms of helping them become more innovative and seeing and understanding what actually works in real life.
Our consultants are also part of the customer success team. So when you write to support at Nosco, basically you will have an equal chance of getting in contact with someone from the consulting team. This means that we stay in extremely close contacts with our clients even after the project and help them succeed. It's not just about making the platform work while we are there and keeping the lights on.
As a result, we get to see what and how things work on a day to day basis which provides us with firsthand detailed knowledge about our customers. All of this knowledge is brought back into the product development process. In that sense, I would say that we are extremely customer driven in our own innovation process.
Needless to say, we use our platform for capturing and sharing all the ideas that we get.

How do you see the future of the platform?
If you look at innovation, there is what I would call the crowd collaboration part of innovation, where a lot of people are chipping in with different ideas and inputs. This is what our platform is designed for. But there is also another part of innovation, which is much more project based. Project collaboration, however, requires a different set of technologies.
In terms of focus, we will definitely continue to be a social platform for ideas, as we call it, focusing on the crowd collaboration space.
When we take decisions regarding changing the platform or adding to it, there is always a careful decision process involved in which we ask ourselves: Does this truly add value or does this add more complexity than it adds value to the process?
A very practical discussion could be, what should the available parameters be in an idea evaluation form? Assessing ideas is a decision making process. It's a commitment process rather than an analytical process. So you don't need full blown survey tools to do this.
We've learned to use all of these very sophisticated assessment mechanisms in "business as usual" but when we're talking innovation, we're back to "brutally simple". We need brutally simple tools to assess and discuss and decide on which ideas to take forward. At the end of the day, innovation is about the future. And you haven't created the data to analyse yet.
We often discuss whether you can truly analyse whether an idea is going to succeed. Or whether it is more a commitment exercise? For us, decision making in relation to innovation is a commitment exercise. We believe that it's about getting ideas in front of the right group of people, with the right level of insight, decision making power and resources. And it is about running a transparent decision making process of review, discussion and decision with these decision makers.

Meet Sebastian Cadell, COO & Partner
Sebastian has more than 20 years of experience working as a management consultant in the field of strategy, organisational development and innovation in B2B organisations and professional service organisations.
He works with clients to design and facilitate innovation challenges and innovation processes more broadly. And leads the strategic development of the Nosco platform.
"What I really love about my job is working with people in companies. Helping them bring ideas to life. It is a gratifying process – meeting passionate people with ideas, helping them to lay out a process by which they can realise their ideas and giving them the tools and methods and thereby a chance to realise their idea."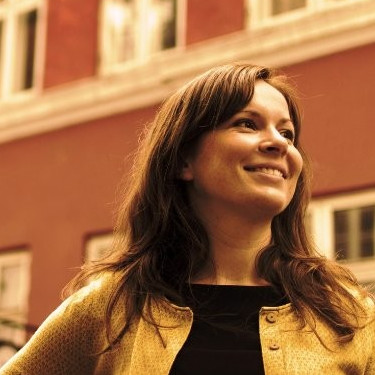 Anne is specialised in helping tech-based companies scale, opening up new markets and tapping into new business opportunities. With over 10 years of experience in consulting at big companies like Trustpilot and Telenor, she has a broad toolbox to deliver impactful initiatives accelerating growth.